Home
Welcome to AlcoholServerCard.com!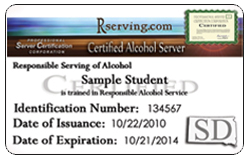 To serve alcohol at your establishment, restaurants, bars, private clubs, etc. AlcoholServerCard.com offers a Responsible Serving® course from PSCC that will provide you with all the state-specific information needed to obtain your own alcohol server license/permit.
What is an Alcohol Server Card?
An alcohol server card is your state license or permit which allows you to serve alcohol at your establishment. The establishment can be a bar, restaurant, private club or any other place where alcohol is served.
I am a server at an establishment, do I need an Alcohol Server Card?
It depends on your state or county regulations, but most of the states do require that anyone in charge of handling alcohol for storage, sale and serving must have an alcohol server card or license. Please
click here
to see your state's regulations.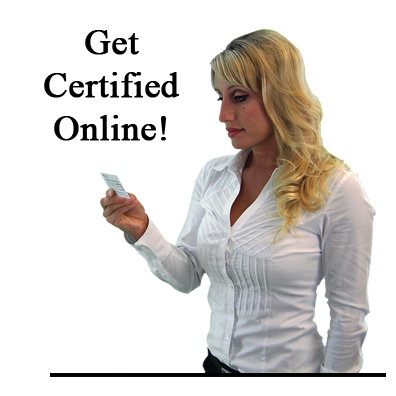 Can I get my Alcohol Server Card online?
Yes, you can. All you need to do is sign up for the
PSCC Responsible Serving® course
,
and you will be on your way to being a certified alcohol server. Once you complete the course you will be able to print your server certificate, or simply contact us and we'll mail it to you.
I want all my alcohol servers certified - can you help me?
Yes, we can help! AlcoholServerCard.com can provide you with an
Employer Account
which allows you to send your alcohol servers through any of our alcohol server training or certification courses. The employer account allows you to monitor their progress and even print or archive their certificates/licenses once they complete the course.
More server training and certification courses?
We have more server training courses. To view a full list of training and certification courses for you and your staff, visit us at:
www.Rserving.com
.
3 easy steps to get your state bartender license or permit to sell/serve alcohol: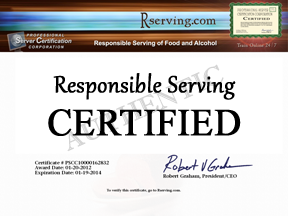 Take the course online at your leisure.
Print your official certificate online instantly!

For
more information on PSCC
's training courses visit:
---
Professional Server Certification Corporation
PO Box 192
Madison, SD 57042
605 427 2645
Contact Us